Heyyyy all. :)

Relatively new Jack Davenport fan here. I was watching POTC:AWE about a month ago and realized just how FINE Norrington was. I then proceeded to look up more Jack Dav stuff and read interviews and he's just sooo charming. I'm infatuated. Whenever I become infatuated with a new celeb, I become a complete picture whore and start hoarding pictures, especially HQ ones. So here is the small amount of HQ pics of Jack that I've amassed. They may have been posted before, idk. Either way, it's JACK so stare at the pretty.


Click the thumbnails! And then click again to make the pic it's full size!

Mary Bryant
I have such a thing for uniforms, especially the old school ones, so these completely do it for me.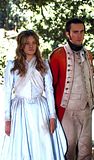 Dead Man's Chest
The second one? yeahhhhh.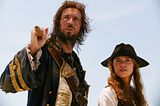 "Curse of the Black Pearl" Premiere
aka, Jack and his gold lamé pirate girls (he's blushing though hehe) and Michelle looking bored. Or annoyed with the gold lamé pirate girls, you decide.



"FlashForward" Promos
I love the ones of him in the room. Look how different he looks now compared to the ones above this!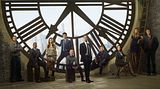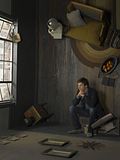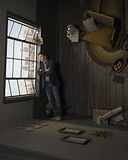 Hope you guys enjoyed!


Something else... can I make a header/layout for this comm? I don't want to be pushy, I'm just enthusiastic right now and want to make graphics with Jack on them lol. Granted i probably won't make the layout, just find a premade one, because usually when I start to do HTML/CSS, it ends up with me tearing clumps of my hair out. But I'd really like to make some pretty for this comm. I can post some examples of my work if you'd like. I made the banner that's in my userinfo. So mod(s), what do you think? :)