Bringing these over from Good Boy Sparky's wordpress, who in turn found them here. I know
lulubellnyc was looking for them untagged and bigger so idk if she saw these. Plus you know it doesn't hurt to have a look at them again. ;)

He seems less orange in these. This is good. XD

Click de thumbnails.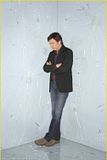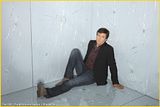 Anybody hear anything about the cast of FF attending the Golden Globes tonight? Maybe? Perhaps? Not going to get my hopes up.